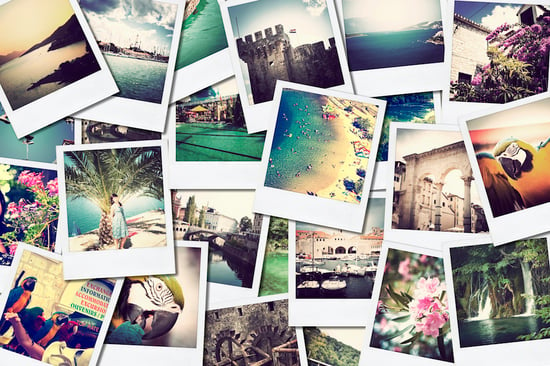 Did you know the brain processes visual stimulation 60,000 times faster than the written word? And yet as digital marketers we continue to put great emphasis on text, sometimes neglecting to add visual cues completely. In this digital age of information overload where we are creating content at unprecedented rates, how can
your message or story be noticed, let alone be memorable? The answer: Tell it visually!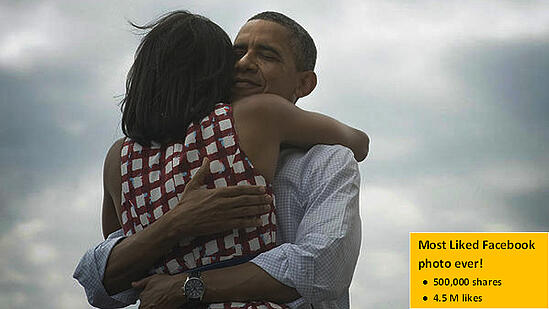 The above photo was released by President Obama's staff on election night with the caption, "Four more years." And although the photo was actually taken in August at a campaign rally, the staff recognized how powerful the image was and what story it told -- peace in a storm; triumph over turmoil; love conquers all. This is the most-liked photo on Facebook and most retweeted photo of all time.
Understanding Your Audience Using the 7 Fascination Triggers
Sally Hogshead speaks of the 7 fascination triggers for humans and how brands can leverage these triggers to fascinate their audiences:
Power
Passion
Mystique
Prestige
Alarm
Rebellion
Trust
For example, coupon sites effectively use "Alarm" as a trigger by giving you a limited time to take advantage of a screamin' deal. If you don't act now, you will lose. Every time I open one of these emails or see one of these offers my heart skips a beat. Do I need a new 4-piece living room set in orange Naugahyde? I've never (ever) considered it before, but now that I see it in living color with the alarm bells ringing and a deadline looming I find myself sending my husband a link with a "What do you think?" subject header. Thankfully, he ignores most of these impulses.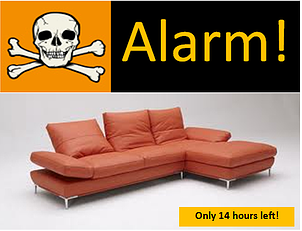 Video Storytelling and Vine
With the acquisition of Vine by Twitter, we will begin to see a preponderance of short-form videos that tell simple stories. Vine, like Twitter, challenges the content developer to distill the message while not stripping it of its essence, only via video. Vine presents an amazing opportunity for brands to leverage user-generated content (UGC) as people start developing Vine videos around their favorite products. Below is an example of a Coke™ fan's passion for the iconic drink. VineRoulette allows you to view Vine videos without being in the app.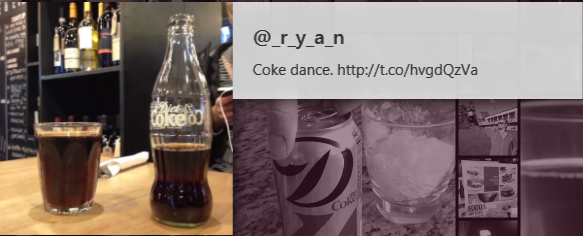 Content Developers, Take Notice! Tips to Infuse Visual Stimulation
As a content developer (and that's every marketer on the planet these days!) it's important to think of your audiences as visual consumers first, and readers a distant second. Think of your next message as a picture or set of pictures, then sprinkle the text images to support your story. Statistically, social media posts with photos are shared 2X as much as regular text, and videos are shared 12X as much (HubSpot). With that in mind, it becomes even more compelling to associate your message with visuals.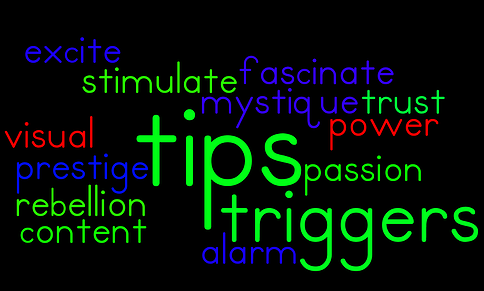 In closing, I'll leave you with 5 tips for infusing visual stimulation into your content....presented visually, of course!